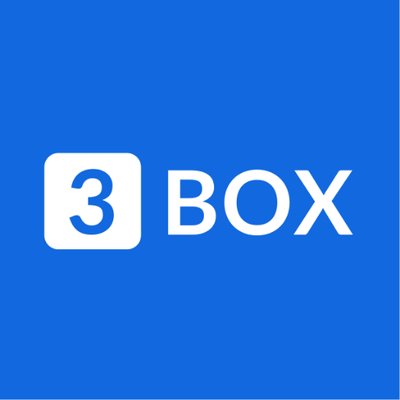 3Box to Showcase at BlockchainWeekend Summit
3Box, makers of decentralized identity and data storage infrastructure, will be hosting a live showcase at BlockchainWeekend Summit NYC 2019 this Friday, November 8 at 4:00pm – 9:00pm at its Blockchain Lab Hall.
3Box offers a decentralized storage network along with a suite of developer APIs for user profiles, content storage and messaging. It allows developers to build secure, engaging applications while eliminating the need and potential liability of storing user data on a centralized server. Instead, 3Box developers can store data directly with users, where it is more secure and easily portable across different services. Through this, 3Box aims to simplify portable logins and profiles. It makes use of the peer-to-peer InterPlanetary File System (IPFS) to give users keys to their own data, which is then distributed across multiple nodes. This better enables development of features like private chats, uploading photos, liking posts and other social activities that are currently lacking in most existing decentralized applications (DApps).
3Box originated as a startup at ConsenSys in Brooklyn and closed a $2.5 million seed round led by Placeholder Ventures earlier this year. The 3Box team is looking forward to welcoming guests to its upcoming showcase this weekend and participating in NYC's inaugural BlockchainWeekend.
"New York's tech scene has been growing for years, and with a focus on meaningful problems and products for global customers. So it's no surprise it's become one of the hottest centers for blockchain and distributed tech. BlockchainWeekend is a great opportunity to bring the community together and bring new people into it, and we're so excited to be showcasing what we're building at 3Box and meeting the other great projects, teams and people that will be there."  -Danny Zuckerman, Co Founder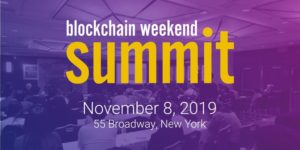 3Box is a self-sovereign identity and distributed data storage infrastructure company founded in October 2018 and led by former ConsenSys, uPort, Bain and Ideo employees. 3Box offers a decentralized user data storage network and a JavaScript SDK with APIs for profiles, storage and messaging. 3Box is headquartered in New York City and Berlin.
BlockchainWeekend NYC is a city-wide inaugural initiative taking place November 7 to 10 and supported by New York City Economic Development Corporation (NYCEDC) and the biggest tech ecosystem players in New York. It features 50+ blockchain-focused events across all five boroughs representing the full range of industries investing in blockchain. Learn more about this initiative at BlockchainWeekend.org