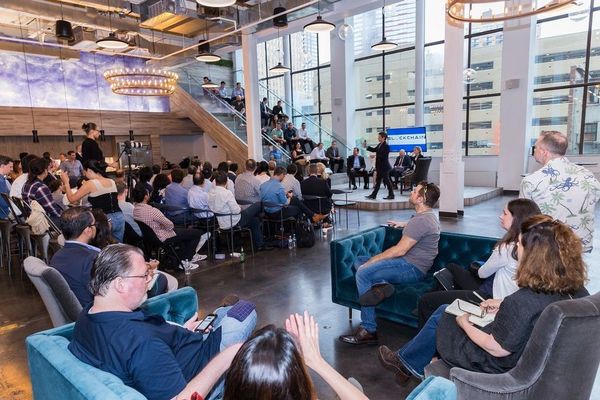 Webinar: Future-Proof Your Career 2020 in Blockchain
We are living in a time when our lives have been thrown into the air. To land on your feet after the crisis of COVID19 and be in better shape then when you entered, requires smarts, adaption and the ability to be nimble.
Watch "Future-Proof Your Career in 2020: Blockchain Jobs and Opportunities Ahead" webinar on BlockDriven Academy
This session brings you together with one of the top minds in blockchain, Peter Borovykh. He is currently exploring the application of the blockchain supply chain solutions in response to the Covid19 scenario. Creating order out of chaos is his speciality, and he has been featured in Forbes, Fortune, Marketwatch and many other places, but most importantly it is his experience in real world projects such as HealthChain that helped us all make sense of the situation.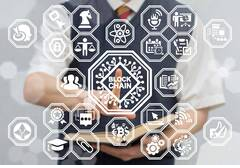 4 Reasons to Skill up
You Now Have Time -Blockchain is a skill that will continue to be valuable over time and this is potentially a one in every decade opportunity to slow down, get mindful and learn new ideas. With our daily work, home life balance, most people never have down time to learn a new skill.Right now is the perfect time to take advantage of the extra hours you have.. Mix it with vision and motivation, and it gets you ahead.
Career Growth – companies on Linkedin have voted with their wallets that Blockchain Skill is the #1 hard skill for 2020. According to a study Blockchain was the top priority for employers hiring in the U.S., U.K., France, Germany and Australia, Over such in demand field as Artificial intelligence, Cloud computing , UX Design
Insider Perspective – Ability to see the Blockchain industry from the inside. This candid no-holds barrier conversation with true veteran in the blockchain industry will open your eyes to what is happening and new possibilities. As a an essential skill, it is critical to see where the blockchain industry is objectively and not according to hype publications.
Adapt and Grow in Unexpected – Covid19 has affected everyone, the entire globe and nations. The world as we know it is changing, and will likely never be the same. Our expert will dive deep on how he sees Covid19 will play a role in ways how to interact, use new technology and become more decentralized as a society going forward.
Watch "Future-Proof Your Career in 2020: Blockchain Jobs and Opportunities Ahead" webinar on BlockDriven Academy