What is Blockchain and What's Its Importance to NYC's Ecosystem?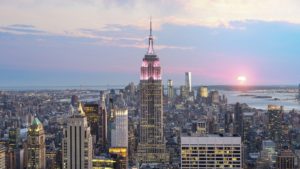 Blockchain technology, also referred to as decentralized ledger technology is a "safe" effective method of sharing data over the internet. The most well-known use case of blockchain technology is Bitcoin. Bitcoin is a cryptocurrency. A cryptocurrency  is a decentralized digital asset, without a central bank or single administrator, that can be sent from user to user on a peer-to-peer bitcoin network without the need for intermediaries.
As Bitcoin cryptocurrency has gained acceptability so has blockchain technology more broadly. Over the past 11 years, other industries, including the federal government, have tested blockchain technology to provide a more secure way to share information in real-time. The most notable industry use cases are in the fields of finance, supply chain, and healthcare.
New York City, as the epicenter for FinTech, LegalTech, and many other business sectors, is well-positioned to lead the way in promoting the benefits of blockchain technology. NYC boasts a booming blockchain sector. Venture capital investments to blockchain startups are strong. NYC is 2nd only to San Francisco for venture capital funding for technology startups.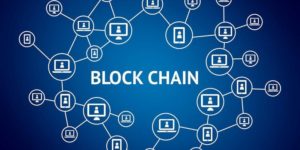 As the NYC blockchain ecosystem grows, public and private industries have created spaces and online resources to prepare the community for the paradigm shift. Here are just a few:
NYC Blockchain Center (and has an event during blockchain weekend, on Nov 7th) is an inclusive focal point for NYC's growing blockchain ecosystem, harnessing its energy, expertise, and innovation for the benefit of New Yorkers and providing a welcoming meeting place for local and global companies, academia and government to interact with entrepreneurs in the sector.
"The only place in the U.S. dedicated to promoting Bitcoin, educating the public, and hosting the local Bitcoin community. In other words, we are THE place for Bitcoin! We have a strong following in the New York Bitcoin community and our events often feature and are attended by prominent figures in the Bitcoin world. But this is not enough. We will not rest until every man, woman, and child has a Bitcoin wallet and is transacting in Bitcoin!" – Nick Spanos, Founder of Bitcoin Center NYC
ConsenSys is a blockchain software technology company founded by Joseph Lubin, with its headquarters in Brooklyn, NY. ConsenSys provides developer tools and enterprise solutions on the Ethereum platform to help financial institutions, governments, nonprofits, and startups build, test, and deploy private blockchain solutions or utilize the public Ethereum blockchain.
The IBM Garage™ is IBM's center for high-impact, client-centric innovation. The IBM Garage engages diverse, empowered teams that partner with you to apply purposeful technologies to quickly create and scale new, innovative ideas that can dramatically evolve your business to its next chapter.
Learn about all the exciting, informative events during BlockchainWeekend NYC