ConsenSys and Civic Hall to Host at BlockchainWeekend NYC
October 9, 2019
admin
Categories
Video
During BlockchainWeekend NYC Civic Hall is partnering with ConsenSys, the Ethereum blockchain company to present an evening, Using Blockchain to Create a More Inclusive World.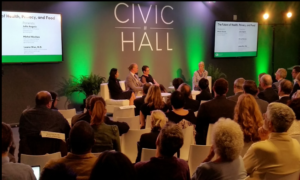 Civic Hall is the conscience of New York City's technology scene. They describe themselves as the nation's leading center for learning and collaboration focused on advancing civic technology and problem-solving for the public good.Their work to make a more equitable and inclusive ecosystem has spanned educational programs, affordable co-working spaces, a social impact accelerator, and ongoing events.
ConsenSys is a global blockchain company. They develop enterprise applications, invest in startups, build developer tools, and offer blockchain education. They list of companies that have come out of ConsenSys is truly impressive.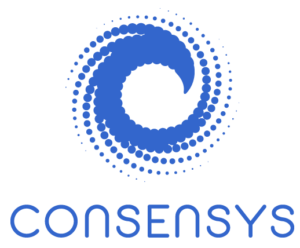 The event will take place on Thursday, November 7th from 6:00pm to 9:00pm at Civic Hall. The format will be more interactive than most tech events and will consist of 6 – 9 blockchain related workshops. 
In speaking with a Civic Hall coordinator, they were good enough to tell us what it won't be:
"We are imagining a workshop that's not only filled with diverse speakers, but one that digs into ideas to create an inclusive world with technology — which aligns with Civic Hall's mission in general."
In their BlockchainWeekend event they'll be looking to answer…
How might we use blockchain to create a more inclusive world?
How might we leverage the blockchain ecosystem to create more inclusivity?
AGENDA:
6 -7pm  [pre session] What is blockchain and how do I get involved?
7 -8pm – Lightning panel rounds
8 -8:30pm – Workshop/synthesize
8:30 – 9pm –  Networking
With a diverse group of technologists, product managers, designers and  engineers, the event will teach you how to get involved in blockchain, and how it can be used for social good. 
Learn more about this event at  BlockchainWeekend NYC