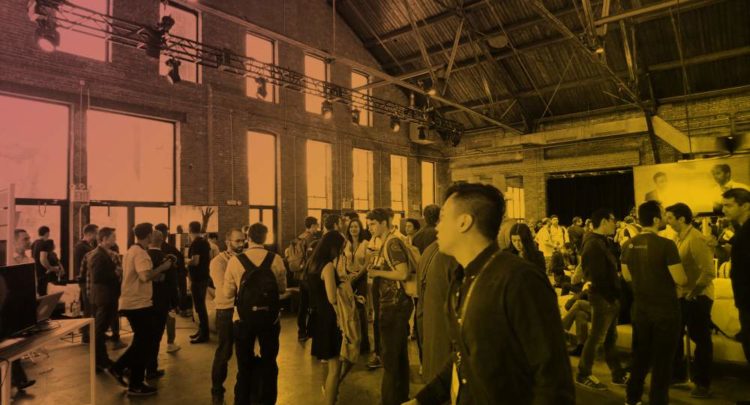 BCW Highlight Events: Blockchain Summit & Blockchain Live NYC
New York's biggest blockchain event of the Fall is happening November 7th-10th across all five boroughs of NYC. Two featured events encompassing the spirit of BlockchainWeekend are the Blockchain Summit (Friday, November 8th) and Blockchain Live NYC (Saturday, November 9th) presenting a weekend filled with panels and presentations on the latest blockchain technologies.
These events will give opportunities for experts, enthusiasts, and blockchain professionals to exchange knowledge and ideas while learning from the industry's top professionals working to shape the future of blockchain.
This is main event of BlockchainWeekend NYC and you dont want to miss it.  Use code BCW40  to get 40% discount on the event page here.
Supported by the City of New York (NYCEDC) Blockchain Summit, the official event of the weekend, brings together a plethora of blockchain industry leaders and innovators together. Dive into the future of blockchain with topics including: smart contracts, the sharing economy and blockchain, digitization of assets, and disrupting healthcare. You won't want to miss the insights from Blockchain Summit.
Panelists and Key Note speakers.

Phil Kelly (BD Executive Director, ConsenSys)

Alf Poor – Chief Executive Officer (CEO) at Ideanomics, Inc

Sunayna Tuteja – Head of Digital Assets at TD Ameritrade

Mark Jaffe – President of New York Chamber of Commerce

David Weild – Former Vice Chairman of NASDAQ

Karen Bhatia – Senior Vice President, Tech at Economic Development Corporation (NYC EDC)

Steven J. Shapiro(Director of the Center for Risk Management, NYIT)

Dr. Daniel Englemen (Cardiology Director, Baystate Medical Center)

Dr. Lishan Aklog (CEO of PAVmed Inc.)
Blockchain Weekend Summit  NYC
Friday, November 8, 2019
55 Broadway

Register here
Partnering with BlockchainWeekend is the THEDEx (The Decentralized Exchange Net), an organization founded by financial experts with an objective to raise mainstream awareness of blockchain technologies is hosting Blockchain Live NYC. This two-day event will give attendees an opportunity to spend an evening mingling and connecting with blockchain professionals, followed by a day of talks and panels.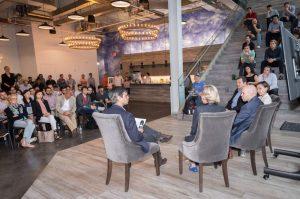 Speakers Andrea Leccese (President and Portfolio Manager at Bluesky Capital), Richard Mert (Counsel at King & Wood Mallesons), Harish D. Gupta (Co-founder and CEO of Polybird), Jennifer Peng (Co-founder of Homebloc), and Bryant Nielson (Founder & CEO of The Blockchain Academy) will cover topics  on venture capital, blockchain exchange, and asset tokenization. Jimmy Rojas, a Fluidity Finance and Investment lead will be presenting as the keynote speaker. 
Blockchain Live NYC
Saturday, November 9th, 2:00pm-6:00pm
Lair East
424 Broadway #602
New York, NY 10013
Get tickets for Blockchain Live here.